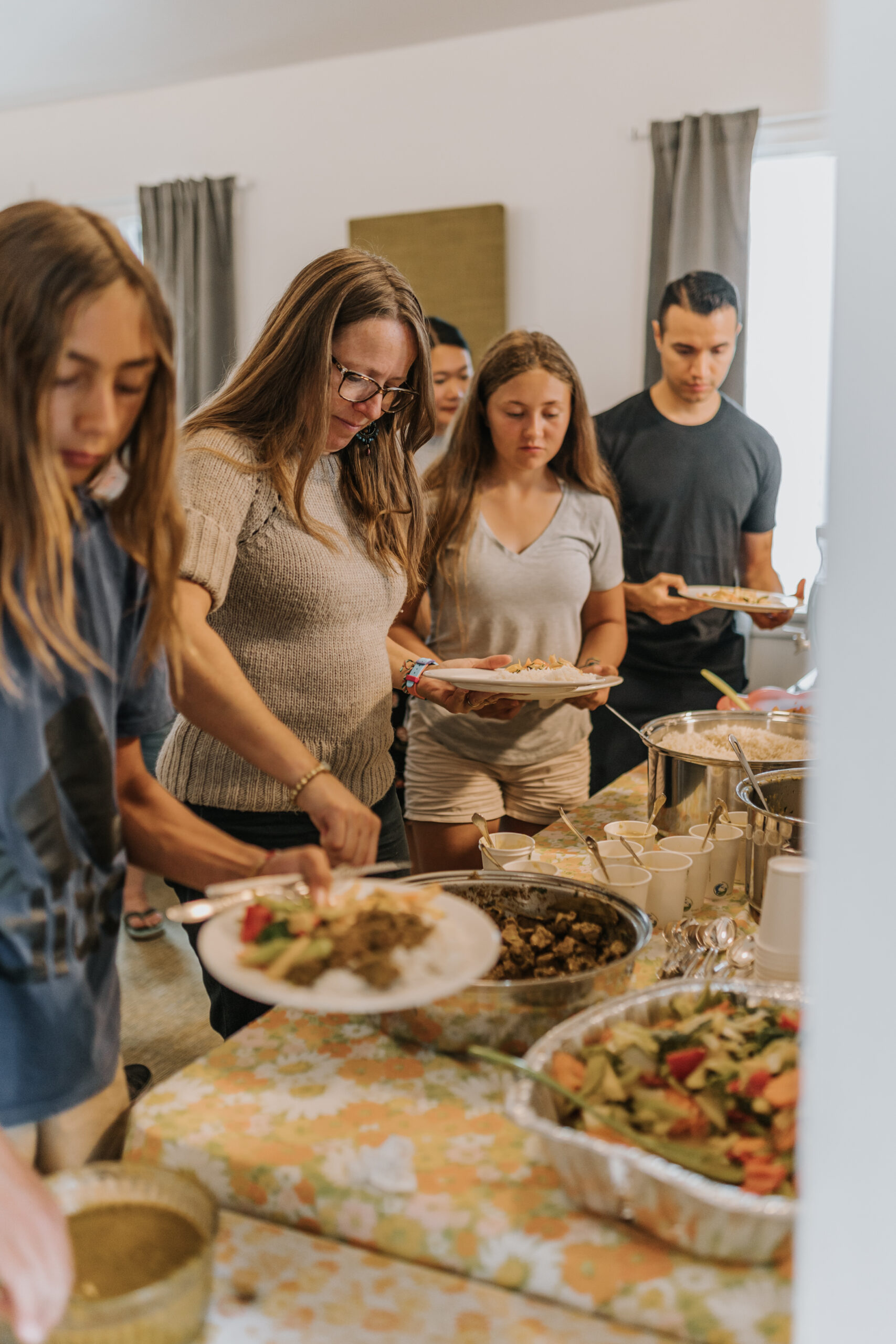 Epic Vineyard Church is a welcoming community of honest folks.  Our aim is to learn to love God more, as we love one another.
We believe Jesus' good news is transformational, not just for individuals, but for the whole world.  And because of this we aim to live out our faith in everyday ways – sharing our stuff, praying for one another, being generous, caring for people experiencing marginalization, and celebrating God's goodness in lots of diverse ways.
You could say we've summarized our values to being centered primarily around worship, community, and mission.
Worship
We believe that the most important thing we can do is love God with all that we are.  We deeply value worshipping God freely and expressively both in our gatherings and in our daily lives. Our emphasis in worship gatherings is to use creative arts to facilitate an engaged worship, where every person participates and is enabled to encounter the presence of God.
For us, loving God also includes lifelong learning from Him through the Bible, and by the leading of the Holy Spirit. We prioritize spiritual formation through excellent biblical teaching in our Sunday gatherings, as well as through ministry times in a variety of settings, where we take time to respond to the Holy Spirit. Staying engaged in the scriptures and with the Holy Spirit helps us practice what we are learning from God with our housemates or families, in our workplaces, schools, and neighbourhoods. Our aim is to live our worship every single day!
Community
John Wimber, the founder of the Vineyard Church movement used to say, "Everybody gets to play their part." This is super important in terms of how we express our life in Jesus together.  Every person in our community has a vital role and can hear from God.  We are a family, which means we hurt together and celebrate together. There are no superstars here – we deeply value learning from one another. To this end, we give particular value to children in ways that are unusual. We also look for ways to share life meaningfully outside our large gatherings. Being real means we give each other permission to go deeper in our relationships – to help us grow in our maturity as disciples of Jesus.  We do our best to be a safe community so everyone can be free to be fully themselves.
We value using our time and energy to embody the love of Jesus with people – those we know and folks we don't yet know.  We practice hospitality in our homes, as well as in our gatherings – in momentary kindness, as well as hosting well-planned parties.  As a community living in the way of Jesus, we are compelled to bring mercy and justice to all our relationships and choices. We believe genuine compassion is active, and so we are always looking for ways to be a welcoming community especially for folks who feel marginalized in our city.
Mission
Being missional is important to us. It's a framework for how we prioritize our following of Jesus. In a nutshell this means living beyond ourselves – seeking ways to bring, in both word and deed, the good news of Jesus and his kingdom.  To that end, we are engaged in mission both here in Calgary, in other parts of Canada, and further abroad.  While the mission of Jesus exists in every context we do life (with our neighbours, colleagues, friends, etc…), we also invest particularly with our partners in mission we've chosen as a church community.
At Epic, everybody gets to play their part.
It doesn't matter whether we're serving leading worship, providing tech support, preaching, on the kids team, or serving coffee – everybody plays a part and most of our community serve at least once a month in some capacity for our Sunday gatherings. Additionally, there's a myriad of people serving our community outside of Sundays – leading community groups, working on projects as a board, leaning into prayer together, planning for upcoming events, making youth events fun, bringing food to people in need, running our social media accounts, and much more! 
We believe our church flourishes when everyone participates! Sharing our gifts, as well as making room to grow in other areas, is key to our development individually and as a community. 
We are a healthy mix of folk at every stage of life and becoming more diverse all the time.
Because of our high value for whole community, intergenerational participation we intentionally have a smaller staffing team. While these are very helpful roles to keep us on track with learning and growing we don't see these roles or gifts as being more important than anyone else in the life of the church.
Joyce has pastored for nearly thirty years. In addition, she is a sought-after speaker for diverse parts of the Church because she's an exceptional communicator.
As our co-lead pastor at Epic, Joyce's primary responsibilities are teaching, leadership development, and pastoral care. She also works part time for Vineyard Canada, as the National Resource Coordinator.
When she's not busy being an overachiever, Joyce loves to make stuff – cooking a feast, writing, fibre art, print design, lino-cutting or painting – you name it, she loves to create! A passion for good coffee features prominently in her life, as well as long walks with her dog, her boys, or the love of her life, Calum.
Check out her podcast "Down to Earth" where she and her good friend Jess tackle issues like power & racism, kingdom theology of mission, and much more!  
When you meet Calum you quickly realize two things – he has a tremendous sense of humour and he is proud of his Welsh heritage!  Born in Wales and raised in London, England, Calum has devoted his life to the art of groove making. Son of professional drummer Chris Slade (AC/DC, Tom Jones) Calum has translated his inheritance of rhythm making into an amazing feel on the drums. He has recorded over 200 albums with diverse artists, but he's perhaps best known for his grooves on albums like "Come, Now Is the Time" (1997) and "Hungry" (1999) with Brian Doerksen. 
While he is a great technical exponent of the drums, what is really special about Calum is his sensitive soul and strong pastoral gifts and wisdom. As our co-lead pastor at Epic, Calum oversees our staff, as well as facilitates strong teamwork with our elders and board. He is especially invested in equipping artists, musicians and songwriters, and framing our worship gatherings. A true pastor he is sought out by many in our community for his compassionate care and penetrating heart questions, which have enabled many to grow in their journey with Jesus.
Jasmine has been at Epic Vineyard since the beginning as her parents were one of the couples who planted the church when she was just seven years old. Growing up in the Epic community has given Jasmine a passion for intergenerational connection and life-on-life discipleship. Many of those who Jasmine would consider her mentors growing up now have children of their own, who Jasmine gets to serve in her role as our children and families pastor. 
As a true creative, Jasmine brings her gifts to bear in a myriad of ways at Epic – through photography, videography, event planning, and even playing the ukulele for worship! Jasmine loves to create engaging environments that draw everyone nearer to the heart of God, whether they're kids or not.
Jasmine is bi-vocational, also working as a Registered Nurse in two hospitals here in Calgary. Between her jobs, she enjoys getting outdoors as much as possible to hike, camp, take photos or ride her horse. She is an avid traveller, (when global pandemics don't get in the way), as well as a local adventurer – exploring coffee shops, restaurants and local businesses with her husband, Matthew!
Jasmine Goerzen
Children & Families Pastor
Somer has been part of Epic Vineyard since she was a kid, as her parents were a key part of leading the church plant. Her spiritual formation in both her family and in the life of the church sparked Somer's great passion for Jesus's Kingdom, social justice engagement, and connecting relationally across all age-groups. She is a real catalyst at bringing people together, and fostering environments where people are free to come as they are.
A recent graduate from Ambrose University (Behavioural Science and Community Development) Somer said yes to serving on our staff team to both bring her gifts as well as to learn! As our church admin and communications coordinator we benefit from her wild creativity, and she is learning to be an administrative whizz!
Somer's life dream is to launch ethical and sustainable social enterprises, (Epic coffee truck, anyone?), to provide employment for vulnerable people, as well as promote ethical business. Her heart is to see Jesus's Kingdom flourish within the business world, and to educate everyone on issues of ethical and sustainable production, as well as consumerism. To all of that we say, "Go, Somer!"
Somer enjoys the mountains, coffee, classic literature, old movies and analog photography. You'll want to check out her work at unboundfilm.ca
Somer Bartel
Community Life & Admin
Matthew Goerzen
Youth Pastor
Matthew has been a part of the EPIC community since 2020, officially joining the very first Sunday of COVID lockdowns. He has grown to love the community and sees it as an extension of his family. Birthed out of his own experience and passion, he longs for people to experience personal relationship with Jesus.
First finishing his biological sciences degree he then moved into a nursing degree and has worked as an RN since 2018 (where he first fell in love with his wife, Jasmine Goerzen!).  He currently works bi-vocationally as both a Registered nurse and Epic's Youth Pastor.
For over 10 years he has had the privilege of walking with students as they grow into young adulthood while serving on various youth leadership teams in the city of Calgary. As the Youth Pastor at Epic, Matthew is responsible for fostering spiritual formation and community with our youth. He believes that parents are the primary discipler of their youth and loves to get to know not just youth but their families as well.
Our elders team carry spiritual authority and enable the vision and spiritual health of our church. They are appointed with input from the wider church community. Elders commit to praying regularly for the church, leading a community group, helping with pastoral care, discerning areas for growth, and enabling every person in the church to flourish spiritually.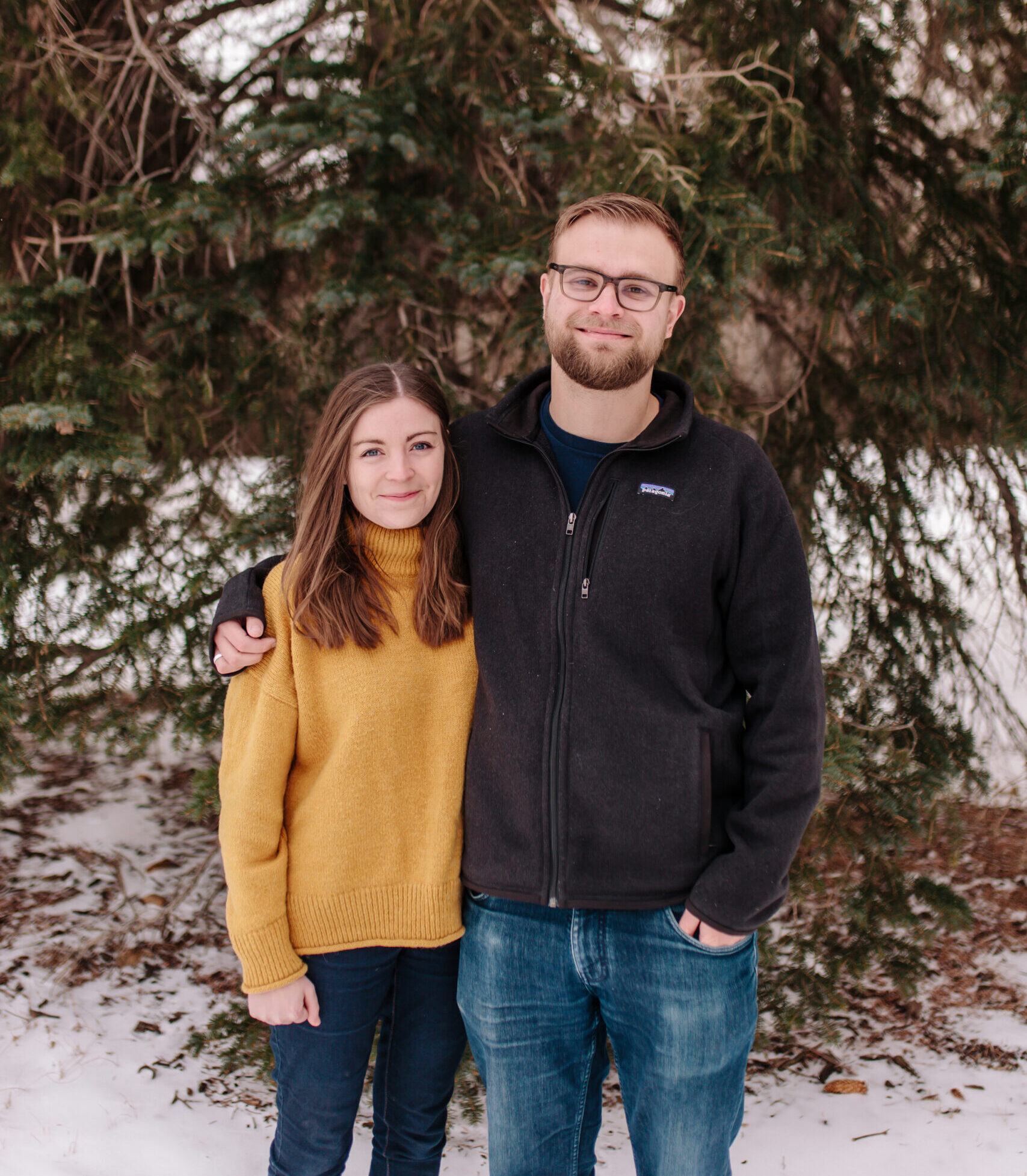 Our board directors are responsible for the fiscal aspects of our church. They plan budgets and make sure we stay on track.  Additionally they help with governance and organizational structure so the church can be strengthened in practical ways. The board also are accountable for our resource stewardship and discern our financial distribution to our
partners in mission
. Their role is a vital part of maintaining our charitable status in Canada and fulfilling our purposes as a community.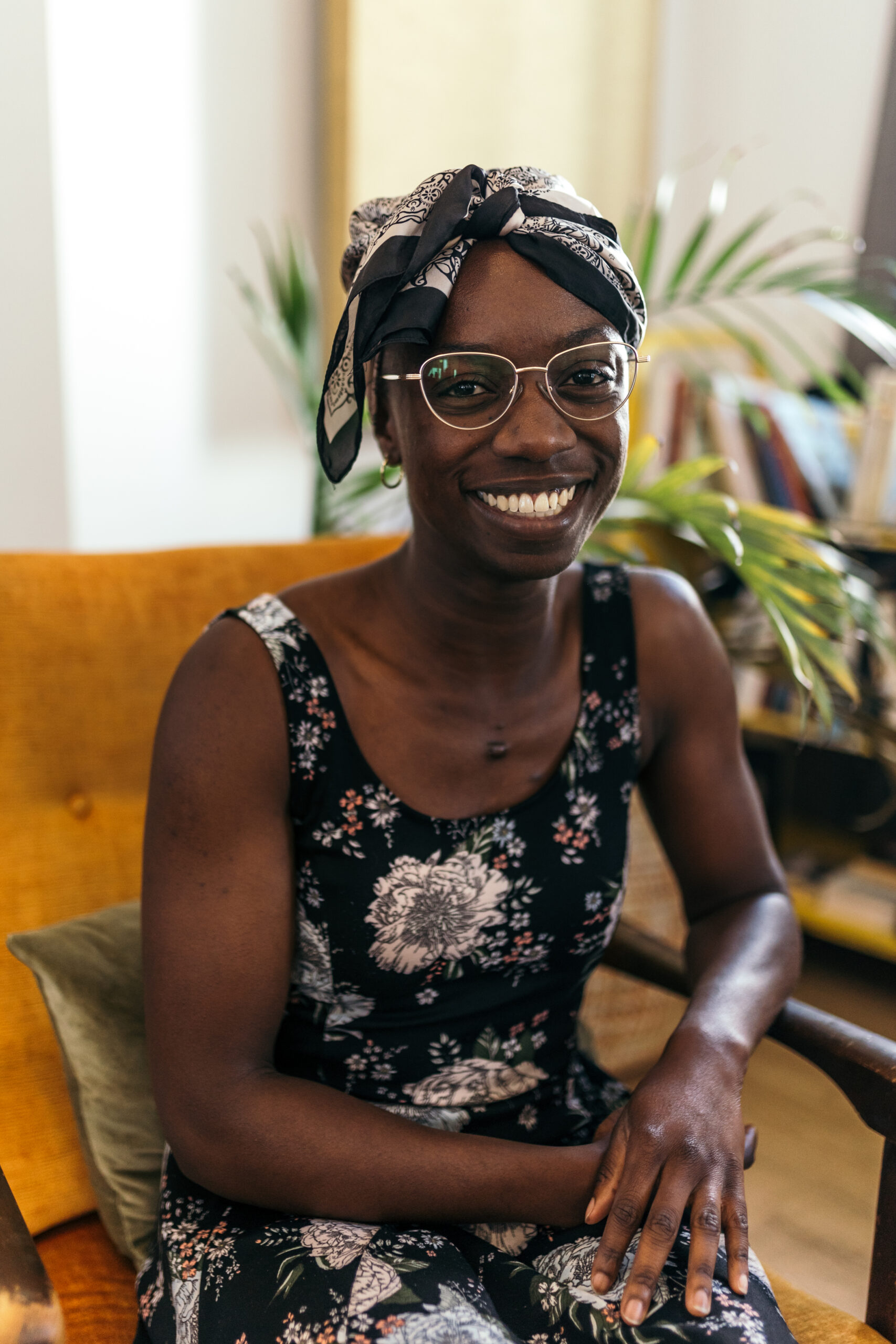 We are a part of
Vineyard Canada
,
a growing movement of churches across Canada, sharing resources and relationship, as we serve Jesus and make him known. Our National Director,
David Ruis
, created a "Why Vineyard" digital booklet to enable everyone to know much more of the Vineyard's values, practices, history, and theology as well as understand our leadership structure. Grab a cup of coffee and read the whole 
Why Vineyard booklet
, or pick and choose the bits you want to learn more about
here.
Epic Vineyard has three partner churches, in India, Thailand, and Vancouver, as well as 3 missionaries we support – one local, and two in Brazil.
We share financial support with our partners in mission, but our aim is to share much more than money. For instance, our Palm Sunday service this year featured a panel of four of our partners who shared from their wisdom and experience to help shape our discipleship journey here. All our partners receive our weekly church emails, so they can effectively pray for our community. This is one of the simple ways we "share life" together. We also do our best to visit one another. Rather than being a church parachuting in with stuff and ideas about the "right way" to do things, we are always looking for increased ways to be mutually reciprocating in our sharing. Our hope is that this two-directional sharing strengthens all our communities, as we experience the gifts of God in one another.
JLYS (Jesus Loves You Society)
Strathcona Vineyard (Vancouver, BC)
NEW DAWN VINEYARD (BANGKOK,THAILAND)
JLYS (Jesus Loves You Society)
JLYS is a non-profit family centre, supporting single moms and their kids who struggle financially in Calgary. Many people in our church serve as part of the weekly team at JLYS. Daniel Schuster is the director of JLYS, and he was also one of the founding pastors of Epic. This has been a primary place Epic folks intentionally connect with marginalized people in Calgary, building community and sharing the love of Jesus. Susan Brandt, one of our partners in mission, is part of the staff team at JLYS and it is a joy for us to support her in her vocational work.
Susan Brandt
Susan Brandt has served as a nurse , counselor and pastoral care giver for over 30 years. She is a gifted and respected leader in our city and is well regarded for her teaching in many contexts around the world. We are blessed to have her as a part of our church community and to provide some monthly financial support for her amazing work in Calgary.
Susan is actively engaged weekly in our city as an outreach worker in a local veterans building, offering PTSD counseling with soldiers home from the war. In another building she serves formerly homeless folks who struggle with memories of residential school, childhood sexual abuse and violence. For 11 years Susan has served on the sexual assault team doing psycho social assessments. In addition, she facilitates support groups for single moms and has a separate private practice specializing in general counseling and assisting those specifically who want to exit sex trade work and homelessness as part of the staff team team at JLYS.
She's kind of a legend. Her example as a person who has pursued education, taken great entrepreneurial risks to help the poor, and lived a profound life of sacrifice for others makes her a wonderful signpost of God's kingdom life to many people, near and far. 
India
The Himalayan Region Vineyards (HRV) is made up of Vineyard Churches from Nepal as well some in India. We support a church in India but we also recognize publicizing who we support and where they are located could result in persecution for them, so you won't find much specific info here.
As with most of the HRV churches, the church we support was planted to bring hope to the poorest of the poor and continues to do so today. As a church community they minister to the "plastic pickers" – youth who scrounge the local large landfill finding plastic to be recycled. Many of their community are people who have come down from the mountain towns seeking gainful employment in the "large city" only to find themselves relegated to begging or finding menial jobs akin to slave labor. Our partner church is a beacon of light and hope in a very dark land desperate for the "good news", and we are thrilled to partner with them.
Strathcona Vineyard (Vancouver, BC)
One of our partner churches is the Strathcona Vineyard Church, a small, vibrant, multi-ethnic, mixed socio-economic congregation in the heart of Vancouver's downtown-eastside, which is the poorest postal code in Canada. Shared meals are an intentional practice of their community, beginning each of their worship gatherings.
Dawn Humphreys is the lead pastor at Strathcona Vineyard, and she is also the catalyst for Vineyard Engage in Canada. She is a remarkable follower of Jesus and we love to learn from her whenever we can. Both Dawn Humphreys and Jamie Hellewell (associate pastor at Strathcona) have visited Epic and we have gone to visit them. We hope for even more shared resourcing between our communities in the future!
We pray especially for these two gifted and deeply committed pastors as they serve their unique congregation. Pastoral care needs are very high in their context, so we especially pray for energy and wisdom, and lots of the in-breaking kingdom of God!
Art & Cyndi Rae
 asArt and Cyndi Rae have been involved in pastoral ministry for the past 37 years in a variety of contexts. In their mid-twenties they were deeply impacted by the Holy Spirit in the Langley Vineyard and returned to their roots in Ontario where they raised 4 children and pastored in the Cambridge Vineyard for 11 years. They consider themselves firsthand 'experts' and lifelong learners in the area of burn out and compassion fatigue/depression. Learning how to minister in sustainable, life-giving rhythms ultimately led them to serve with the Vineyard in Brazil for the past 10 years in the area of pastoral care as well as planting a healing ministry to those who have experienced deep trauma.
The pandemic served to restructure and accelerate care of pastors in Brazil, when zoom became the norm for meeting together. Instead of physically travelling through a vast geographical region (central and southern Brazil), Art set up monthly group and individual meetings with Vineyard pastors. Art is currently training as a Spiritual director with Sustainable Faith. Cyndi is currently taking Masters level courses in Counselling as she continues to provide pastoral care to a team of Brazilians who she trained to minister in the area of trauma. They continue to serve the wellbeing of pastors and leaders in Brazil and Canada as pastoral counselors and spiritual directors.
The Raes moved their home base to Calgary in the spring of 2021. We are thrilled to get to spend more time with them and continue to support their ongoing ministry in Brazil.
New Dawn Vineyard (Bangkok, Thailand)
Klong Toey is the largest slum in Bangkok. This area houses over 100,000 squatters stacked on top of each other, living in squalor, in a small area between the Chao Phraya River and the freeway. They've all come to the hub city of Bangkok looking for work and a better life. Many only discovering they've become prisoners of language or entered the world of addiction and prostitution to survive. This area of Bangkok is where the New Dawn Vineyard decided to put down roots to love and care for people. In spite of being displaced numerous times they are finding a way forward, continuing to serve the people God has given them relationship with.
Although a third of those they have built friendship with have died of AIDS and other diseases, the team continues to expand their relational reach. The Vineyard community serves by offering friendship, meals, first aid, music and English lessons, along with healing prayer.
We continue to pray for more life to come to Bangkok to those who have been stripped of their worth, dignity and voice. We are cheering the New Dawn Vineyard team on!
Giving
As a church community we value sharing our financial resources as part of our worship. It's how we are able to support our partners in mission, pay our staff for their valuable work, creatively care for our kids and youth, enjoy good coffee on Sundays, and so much more. For more details on the various ways you can give click the button below.